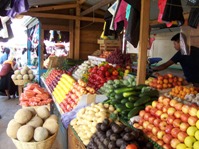 Mercado Municipal:
The Municipal Market or Public Market (Mercado Publico) is one of the biggest markets in San Cristobal. It is located eight blocks North of the main Plaza. Vendors from surrounding villages come every day from 6:00 A.M. to 5:00 P.M. to treat with sancristobalenses (people from San Cristobal). It is pritty cheap for a local to buy fruits, fresh meat, dozens of varieties of chilies, medicinal plants, etc. Close to this market is also where you find the colectivos to almost every village in the highlands of Chiapas.
Na-Bolom Museum (House of the Jaguar):
It's a Mexican Non-profit organization founded in 1951 by Frans and Trudy Blom, a Danish couple that worked to save the region's forest and inhabitants...
The Maya Medicine Museum:
For those interested on local Mayan traditions, the "Museo de la Medicina Maya" is the place you are looking for. Folk medicine is still popular among the Mayas, and has its roots in the shamanic practices of their ancestors. Don't hesitate to visit this great place while you are in San Cristobal!. In San Cristobal sometimes it's hard to find an address, so, we advise you to take a taxi to get there.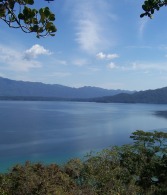 Laguna Miramar (a "must see"):
Miramar is the largest lake in the Lacandon jungle. A visit to this lake is what you would call "an unforgettable close encounter with nature". The closest town to Miramar is Zapata which is 8 Km (5 miles) West from the lake. It takes about an hour and a half to get there by foot (walking is the only way you can get there) if the weather conditions are good. If you have time to do "something" while you are in San Cristobal, this is one of the best choices you have. Contact us for details... See pictures of Miramar.
San Juan Chamula:
San Juan Chamula is an indigenous Mayan town just 10 km far from San Cristobal. It enjoys unique autonomous status within Mexico. It is consider the most authentic traditional Mayan town in Chiapas. Here you can see...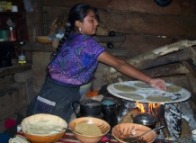 San Lorenzo Zinacantan:This Indigenous town was once the capital of the Tzotzil Maya world. It is located about 11 Km (7 miles) from San Cristobal. Zinacantan means "land of bats" and the name comes from the nauatl language. Tzotzil is spoken among the native. The patron saint (Santo Patrono) of Zinacantán is San Lorenzo (Saint Lawrence) whose feast day is August 10th. Visit a local agency for a tour to this village.
Sumidero Canyon :The Sumidero Canyon (Spanish: Cañon del Sumidero) is a beautifull natural formation in the earth 56 Km West from San Cristobal. You can do a tour along the river by boat. There are crocodiles, a variety of birds, egrets, cormorants, vultures, kingfishers, and iguanas. The trip usually lasts for two hours... Close to the Canyon there is a town called Chiapa de Corzo. They have a very delicious dish ("cochito horneado")that you can get at the entrance of the market for about $ 40 MXN. They also have a traditional drink made of cacao and corn called "pozol de cacao".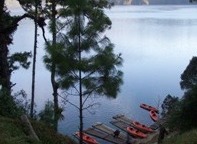 Montebello lakes:144 Km SouthEast from San Cristobal. There are around 68 lakes in the "Parque Nacional Lagunas de Montebello"